So you have added a R.S.V.P to your party invitation, should you expect a response?
Yes you should, but it probably want happen!
It seems to be in the culture of birthday parties, that they will only tell you if they can't come.
Remember the people at the party are the important ones. you've done food boxes for the amount of children invited, so not a lot of food wasted.
If its the Easter, Summer or Christmas holidays and your holding your party at this time? expect numbers to dip.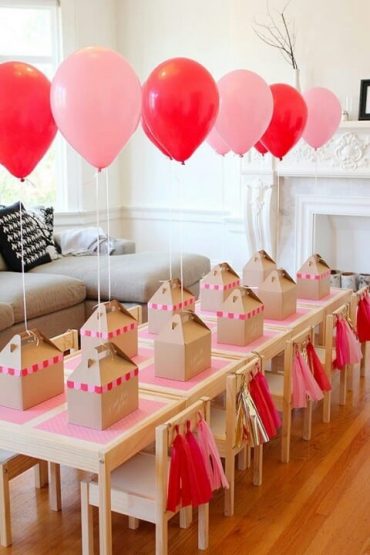 Ive seen many parties, you have 30 mins to prepare the room, before the first guests arrive. Wow that's a lot of stress and chances are, you will do the wrong thing wasting your time and money!
So you buy foil banners and start putting them up, but can you tell the difference, among all the other clutter on the wall? Banners are a waste of time!
So the best way to decorate a village hall?  This is the keep it simple method:  Helium balloons on strings, tied to the back of the chairs. its that simple!
You can buy the canisters of helium and do this your self? Naaaaaaa! its usually £1 a balloon. the company will inflate all balloons to the exact size! its a no brainer.
someone else does it for you, its relatively cheap with massive impact on the room and the kids have a balloon to take home with them.
If you have a larger budget? add bunting, flags on strings going across the room. its more expensive but you get impact for your money and the bunting can be used for other parties in the future, be careful on that ladder!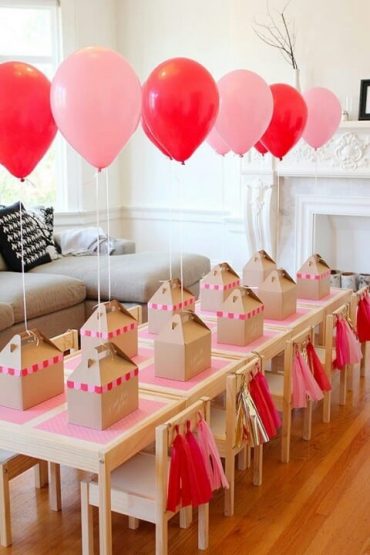 Party food ideas!
Great news!  This blog is going to include all the information you need on "What's the best party food and why? All from my E book, for FREE!
Thats over 20 years of experience as a children's party entertainer.
This first blog is on party food, the good, the bad and the ugly!
 its quite a simple subject with an easy answer.
Party food on a budget:
If your on a budget, its hot dogs or pizza. kids will love it, your pocket will love it even more. So if you've got money to spend then its going to be pizza from the local pizza parlour. if your really on a tight budget, its got to be frozen pizza. kids will love either! keep it simple!
even if it goes cold, they will still love it!
The best party food:
It's got to be affordable, its got to be easy to transport, its can't have all the waste a buffet offers!
Remember your feeding the kids! if you're feeding the adults tea, coffee and biscuits will keep them going.
THE WINNER IS!!!!!
Food boxes, see the photo.
There easy to get hold of. Ebay! is your best bet.
Easy to transport
One sandwich, one drink, one chocolate bar, one of this, one of that.
From sausage roll to lobster, just kidding about the lobster! but they will suit any budget.
Little food waste. kids love then, and eat well from them, remember to have your party over lunch time, so many try to book for 1-3. no one eats during the day. so lunch time or tea time are perfect.
There made from card, so totally recyclable!
Easy to clean up.
Dont forget to order say 4 / 5 more than you need. there is always a kid you where not expecting, or a starving magician who forgot his sandwich!
http://www.marksmagickingdom.co.uk