Children's entertainer Wakefield
Mark's Magic Kingdom, book a children's entertainerfor the Wakefield. Magic or puppet show, 2 hour party packages.
Fully insured and DBS compliant.
Birthday party entertainment
Our childrens entertainer will take over the party with no stress, no headaches just treasured memories of laughter, smiles and a full room of happy kids.
We take over theparty entertainment, so you don't have to!
Puppeteer
Ana is our puppeteer for the Wakefield area. She can be booked for children's parties, Galas, outside events.
Ana has over 10 years expereince performing her show. she is also the mum to 4 children.
About our puppet show
The show comes with its own mini theatre with lights, music and bubble machine ending. The puppet show is inspired by the muppets with comedy, sketches and music.
Ana will take over the party entertainment, leaving you stress free and able to enjoy the party.
Magician for venues in wakefield
Magic mark is our magician, who performs for family events. Magic mark is a professional magician with over 20 years of experience. He has won the Connely competion for stage magic 3 years in a row. So expect to see some real slick magic, mixed with the silly stuff.
His speciality is robotic dance to magic, which goes down very well with the older kids. He can perform at a table, close up magic. He can perform on a stage with his illusions and every other size of show inbetween.
He's also a member of the local magic circle.
Magic Mark has performed for Centre parcs for over 10 years, other past clients include Butlins, Hilton, Flamingo land, Mcdonald's Restaurants and just as important lots of mums and dads.
Children's disco,
The children's disco comes with both the magic show package and the puppet show package.
We bring disco lights and professional sound system (HK sound). Our party hosts will organise the games, which are usually non-elimination games. So no kids getting upset at the sides or getting into trouble.
Prizes included, we provide different prizes for the prize winners, which could include traditional games like musical statues and some new games!
Circus skills
All our packages include the children's disco and circus skills. The children will learn plate spinning and some other skills, depending on the time of year.
All our plates are soft plastic and don't break if dropped.
Full Circus workshop
We supply a full workshop with uni-cycles, balls, clubs, diablos and so much more. This can be booked for a couple of hours or for full day entertainment.
Face painting
(included in the puppet show package)
The children will be transformed into princess's, pirates, butterflies or little monsters!
All our paints are water based and come off easily with soap and water.
The more kids you invite, the more simplified the faces will have to be, the birthday child is given first place in the que and extra time is taken on there design.
All our paints have the European kite mark on them.
Balloon models.
Balloons are made into dogs, swords, flowers, tigers etc…
All the kids get to take a balloon home in the puppet package and the birthday child always receives an extra special balloon.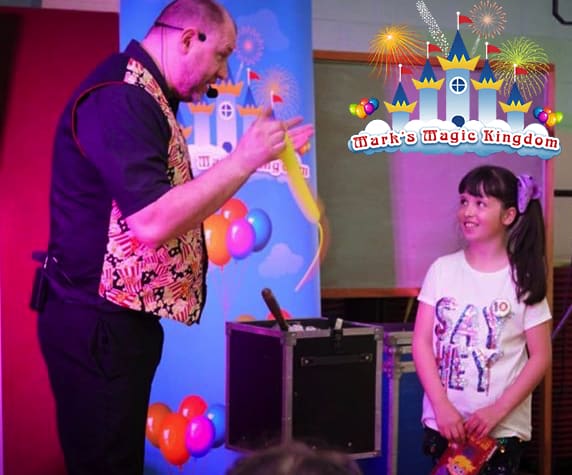 2 hour entertainment package?
For full details on what's included click a button below, alternatively use the contact form. We will send you availability, price and what's included in each package.
Our children's entertainers can performe in a community centre / church hall.
We are 5 star rated, on our facebook page

fully insured √

police check √
Ready to Book?
Please ask for our availability, before booking your hall.